Hudson Crossing Park
By John Vargo
November 12, 2016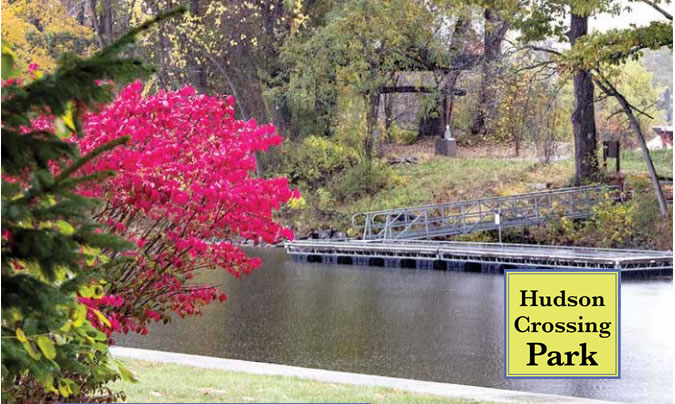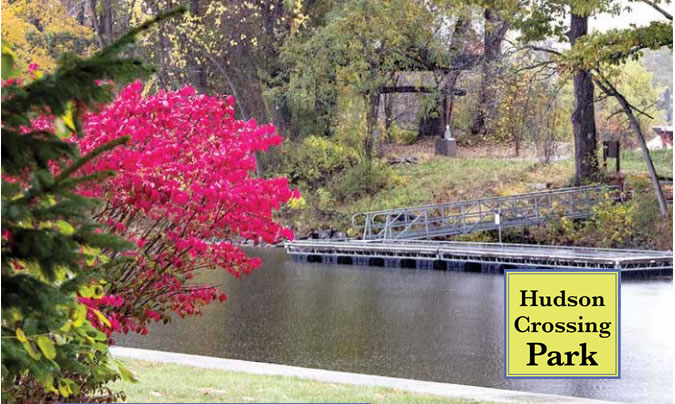 Welcome dock at Hudson Crossing Park just north of Lock C5.
The next time you are at lock C5 pull into the dock on the northeast side and explore one of the best kept secrets along the river. But, it won't be a secret for long. Hudson Crossing Park celebrates the Hudson River
and the importance of this location as a river crossing point throughout history. You can see the remnants of several crossings, but not so visible are the fordings made by travelers hundreds, even thousands, of years ago.