Art: ForLove & Money
By Administrator
March 13, 2018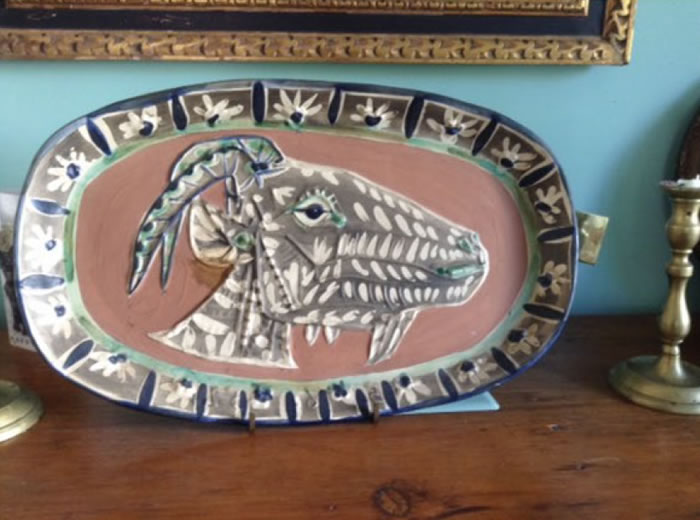 No surprise, Art often out-performs many other investments, including the stock market and real estate. Art is a call to action for people with good taste who love to live with beauty every day of their lives. What recent auction records have reminded us, is that art and money are not mutually exclusive. When we buy a stock that goes up, we are ebullient. When the stock crashes, we have nothing to show for it. Art holds an added tangible reward.
Not every art buyer can afford the $450 Million Leonardo Da Vinci painting, but there known and new artists attracting art buyers every day. A Manhattan collector recently reported finding a painting for $300, that has since been appraised at $375,000.
Not a bad profit.
The point, you ask? When you buy a painting or sculpture you love, and it does not have a meteoric rise in market value, you still have the experience of owning a work of art you recognized and will continue to love. If you follow the art market, searching for old works of art and new talent that may increase in value for years to come, you could find yourself in the forefront of the art investment market.
Worst scenario: You've got art to love and enjoy forever. Now that is real value.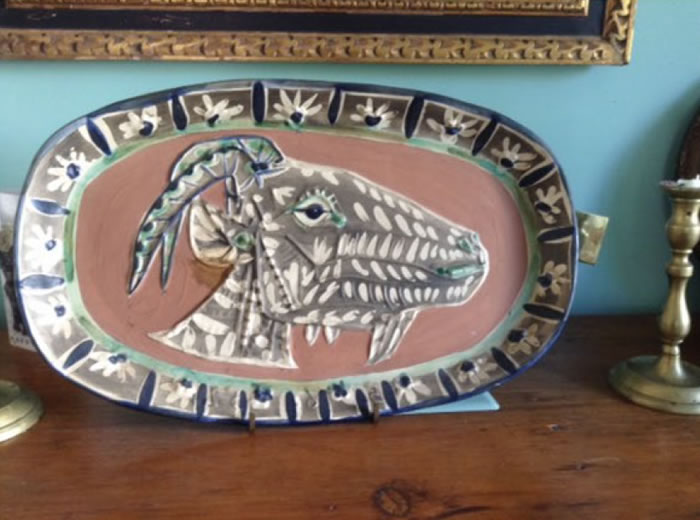 PABLO PICASSO 1881-1973
1951, Ceramic Goat Head (20 x 13)
Arguably the most celebrated, glamorous artist of his time, Picasso worked at Madouras where he produced this first outstanding original goat head platter which bears the Madoura impression with a flame, Plein Feu, Empreinte Originale de Picasso on the back. Later, in 1952 the artist with Mme Ramie, owner of Madouras, he made a limited edition, each marked with a number and other colors. This ceramic platter was purchased in 1961 from the Royal Marks Gallery, Madison Avenue in New York.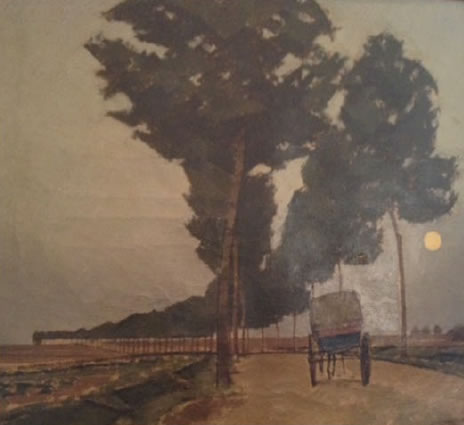 BERNARD BOUTET DE MONVEL 1881-1949
Original Frame, Signed Lower Right
Large oil on canvas was the design preview to de Monvel's later work which influenced the Art Deco Movement with his stylized portraits of world leaders and society figures. Very rare to discover de Monvel's work of this period. Private Collection.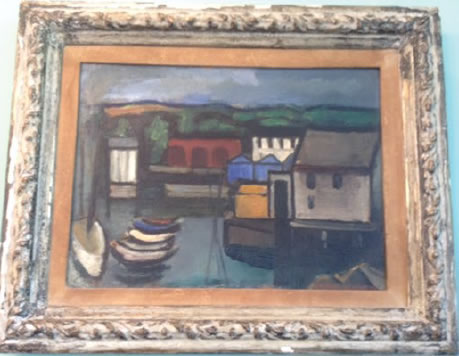 JOSEPH DE MARTINI 1896-1984
1933, Oil On Board (18 x 13)
Born in Mobile, Alabama in 1896, the son of a fisherman, de Martini moved to New York City where he studied at the Art Students League and The National Academy of Design. The painting is in the original frame and retains its original hand-written paper exhibition label on the back
GEORGES ROUAULT 1871-1958
Oil On Board (17×14)
1950s Frame With Gold Linen Mat.
Born May 27, 1871 in Paris France, Rouault, a devout Roman Catholic, embraced religious topics until late in his career. The artist loved this spiritually lit small church in the French countryside. Signed G. Rouault lower right. From a private collection in Manhattan.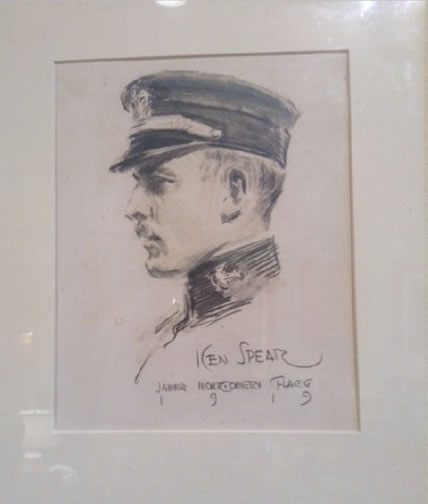 JAMES MONTGOMERY FLAGG 1877-1960
Original Ink Drawing of soldier Ken Spear
Signed and Dated (1919).
James Montgomery Flagg, Best known for the famous Uncle Sam Wants You. At fourteen years old, Flagg was contributing to Life Magazine, and at fifteen he was on the staff of the The Judge. Flagg studied at the Arts Students League in New York/p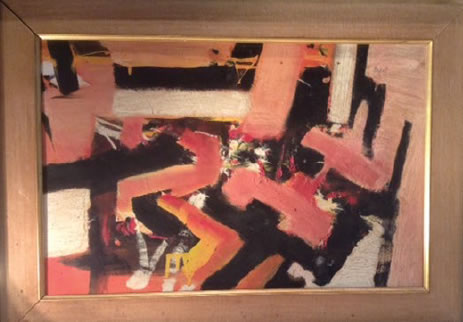 GUISEPPI NAPOLI 1929-1967
Abstract Oil On Board
Guiseppi Napoli was an influential Mid-Century artist and colleague of Pollack and DeKooning in The New York School of artists. He was born in Italy and lived in Greenwich Village, New York through the 1950s and 1960s. From a collection on Central Park South in New York.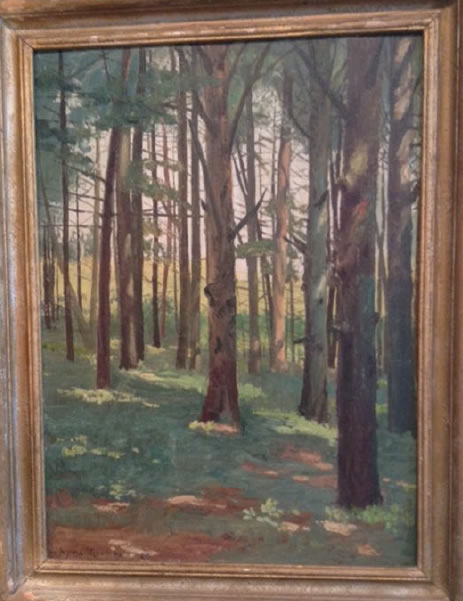 KYRA MARKHAM 1891-1967
Vermont Woods 1959 Oil On Canvas
From the collection of H. and H. Sallop, Halifax. A vibrant member of the W PA, Markham, born in Chicago, was married to Theodore Dreiser, Lloyd Wright, David Gaither with whom she lived in Halifax, Vermont where Markham made art and held court until she moved to Haiti where she died in 1967. Markham was the sister of muralist Robert Bushnell and collage artist Dorothy Cole, all three of whom lived and worked in New York City. Private Collection in Vermont.