Ask Dr. Gel – July/Aug 2018
By Administrator
June 22, 2018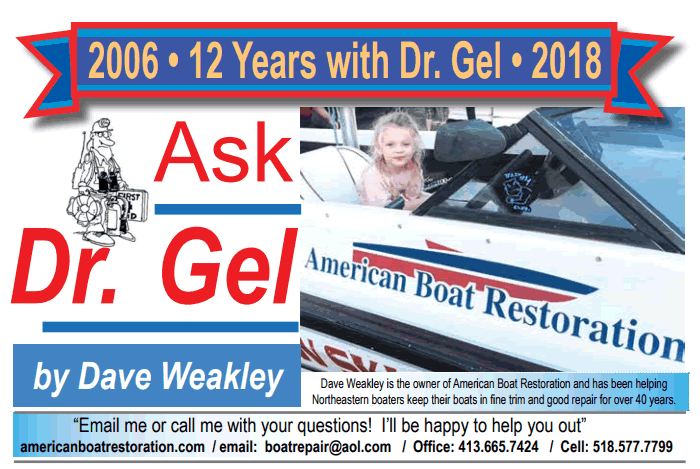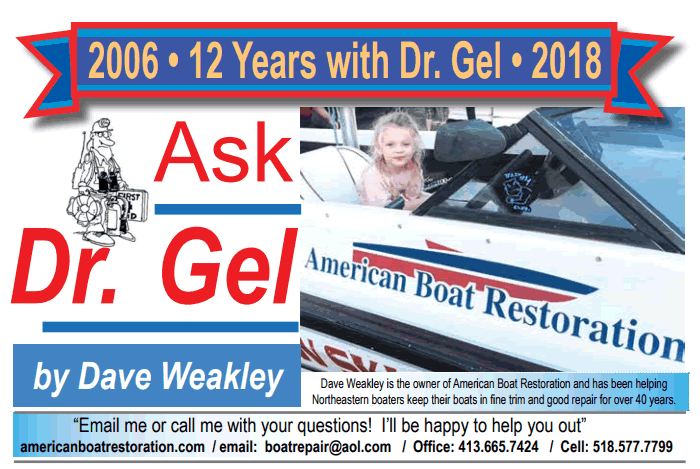 Helpful Tips to keep your boat in fine condition!
#1- Avoid letting your boat get all chalked and faded
The dullness in the gelcoat goes beyond the surface. Gelcoat is porous and the fade is imbedded in the pores of the gelcoat. When the boat was new it had a sealer glaze that filled the porosity in the gelcoat. It's likely after years of washing the boat especially if harsh chemicals and or dish washing liquids were used the sealer glaze has gone away.