IVEYIN ALL HER GLORY IS IN YOUR KITCHEN WITH RECIPES AND THE HOTEST SHOW IN TOWN
By John Vargo
November 18, 2015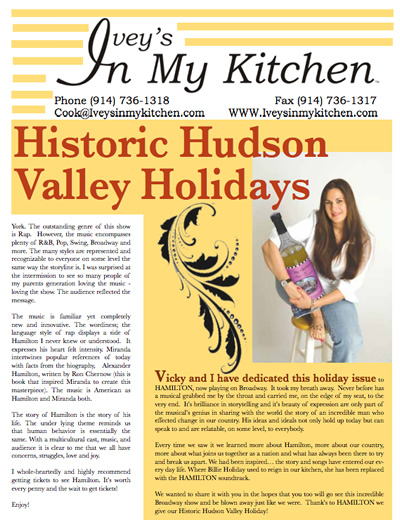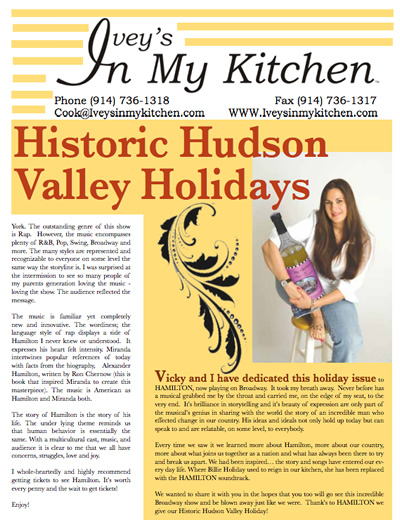 Vicky and I have dedicated this holiday issue to HAMILTON, now playing on Broadway. It took my breath away. Never before has a musical grabbed me by the throat and carried me, on the edge of my seat, to the very end. It's brilliance in storytelling and it's beauty of expression are only part of the musical's genius in sharing with the world the story of an incredible man who effected change in our country. His ideas and ideals not only hold up today but can speak to and are relatable, on some level, to everybody.
Every time we saw it we learned more about Hamilton, more about our country, more about what joins us together as a nation and what has always been there to try and break us apart. We had been inspired… the story and songs have entered our ev- ery day life. Where Billie Holiday used to reign in our kitchen, she has been replaced with the HAMILTON soundtrack.
We wanted to share it with you in the hopes that you too will go see this incredible Broadway show and be blown away just like we were. Thank's to HAMILTON we give our Historic Hudson Valley Holiday!